16 August 2023 SDGs
A Venezuelan woman has been talking about how she made a perilous journey across the Caribbean Sea to the tourist island of Curaçao and how she is now forced to live a secretive existence due to her illegal status.
Genesis, not her real name, is one of more than seven million people who have left Venezuela in recent years as a result of the political turmoil, socio-economic instability and the ongoing humanitarian crisis in the South American country.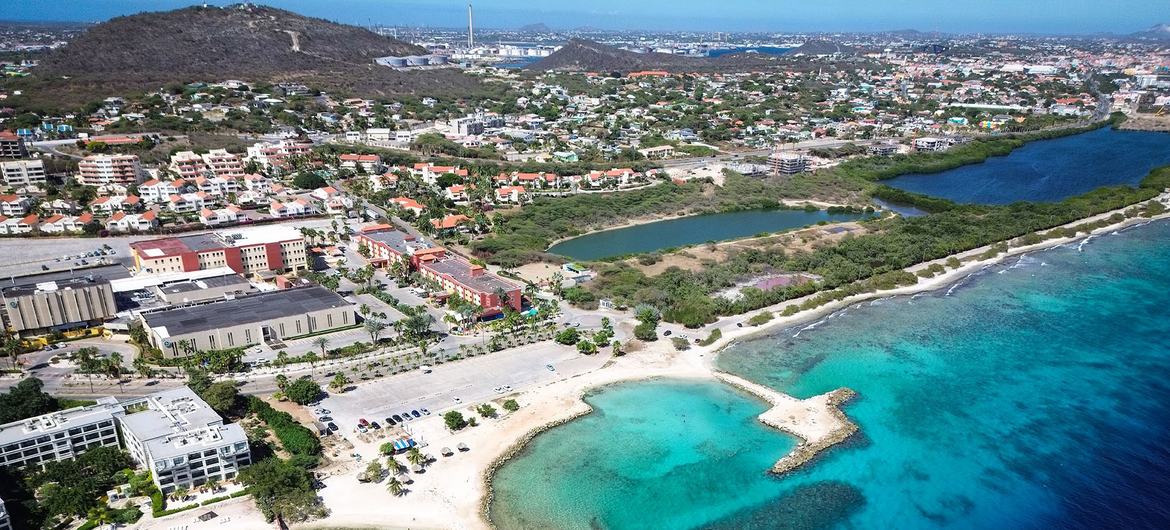 Curaçao is a popular Caribbean tourist destination. © IOM/Gema Cortés
At least 321 migrants disappeared or died in the Caribbean last year, according to the UN's International Organization for Migration's (IOM) Missing Migrants Project, the highest number in almost 20 years.
Genesis, her husband and new-born have been supported by IOM as they build a new life in Curaçao.
Read more of her story here.